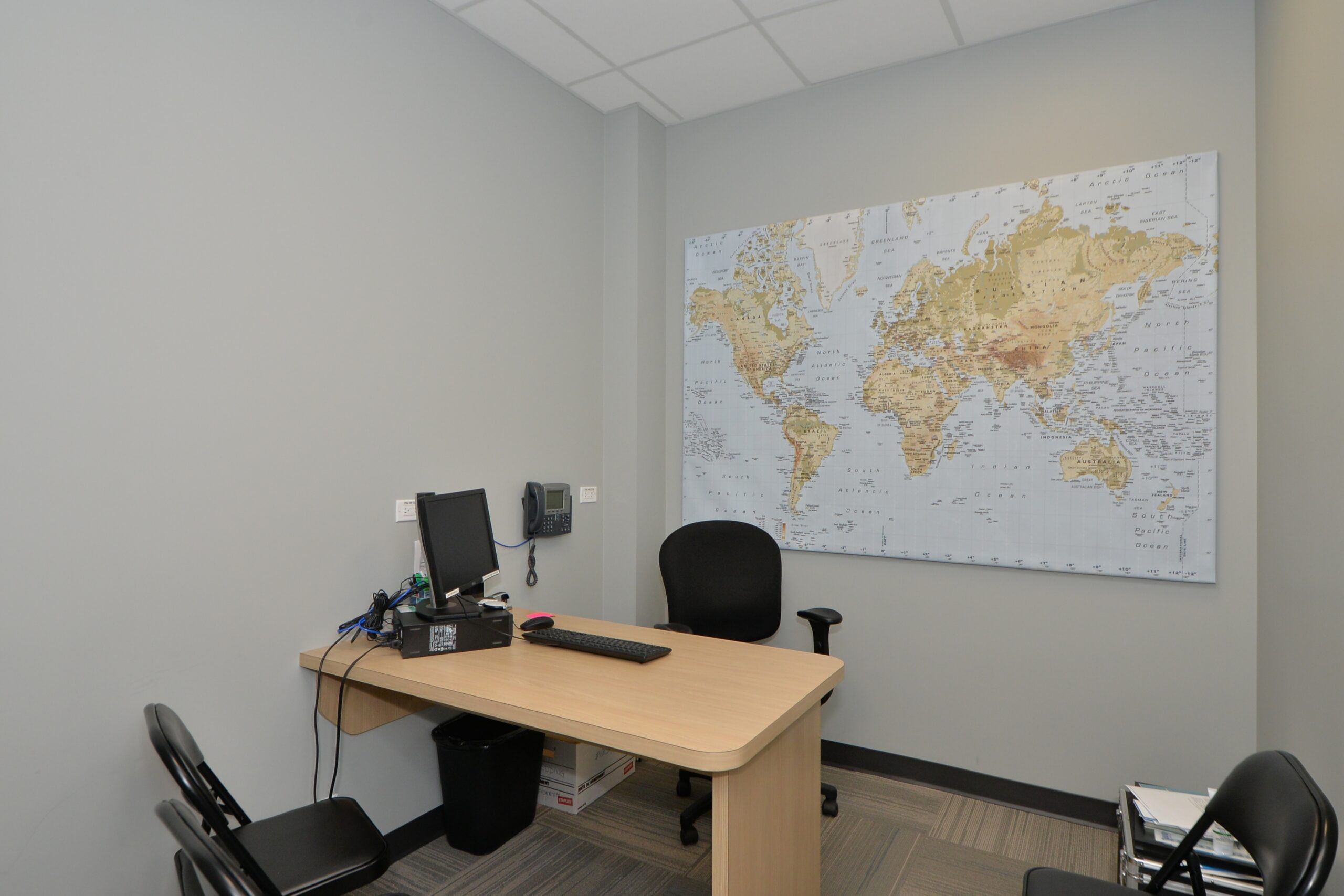 Travel Clinic
Traveling Soon?  We Can Help.
Richmond Square Medical Centre offers a full service Travel Medicine Clinic designed to meet the needs of both recreational and corporate travelers.  Staffed by doctors and nurses specializing in travel medicine we offer comprehensive pre and post travel consultations customized to your travel plans, health and immunization history.  Services include medical consultation, individual risk assessment, vaccinations as recommended by Health Canada and the World Health Organization, prescriptions, and advice on staying healthy on your trip.  All necessary vaccines are available on site.
Richmond Square Travel Clinic is a Health Canada designated Yellow Fever Clinic and can provide the necessary vaccinations and documentation for travelers who may be entering or traveling through countries with the risk of Yellow Fever.
Travel services are not covered by the Alberta Healthcare plan and are a patient paid service. Your third party insurance may cover some services and we can provide you with a receipt to submit. Richmond Square does not direct bill to third party insurance companies. Please have a look below for current pricing. *subject to change*
Odyssey Travel and Tropical Medicine Pricing
Services:
Pre-travel consults (Pleasure):
Single: $70.00
Double: $130.00
Family: $195.00 (3ppl)
Each additional person: $60.00
Pre-travel consults (work/business): $120.00 Pre-travel follow-up: $70.00 Immunization/ TB Testing review (for school or work): $45 Medical Exam: $300.00+ OGUK Medical: $625.00+ Alcohol Test: $25.00 Drug Test: $40.00 Re-issued YF card: $50
Products:
Bed net:
Single: $65
Double: $85
Bed net hanger: $20
Piactive repellent: $15
Care Plus repellent: $18-$28
Pristine water bottle: $35
Pristine water tablets: $13
H2O purification system: $19
Thinksport sunscreen: $25
Vaccines:
*Please note that vaccines cannot be given without consultation first*
Adacel (Tdap): $55.00
Adacel/Polio: $105.00
Avaxim (Hep A):
Adult: $70.00
Pediatric: $45.00
Bexcero (Meningitis B): $150.00
Dukoral:
1 dose: $50
2 doses: $100
Engerix (Hep B):
Adult: $50.00
Pediatric: $40.00
Gardasil (HPV): $200.00
Havrix (Hep A):
Adult: $75.00
Pediatric: $50.00
Imovax Polio: $ 75.00
Ixiaro (JEV): $230.00
Menactra (MengQuad): $160.00
Nimenrix (MengQuad): 160.00
Priorix (MMR): $80.00
MMR II: $75.00
Prevnar 13: $150.00
RabAvert (Rabies): $250.00
Rotarix (Rotavirus): $110.00
Shingrix (Shingles): $180.00
TdP (Td Polio): $90.00
Tubersol (TB Skin Test): $40.00
Twinrix (Hep A & B):
Adult: $80.00
Pediatric: $50.00
Typhim Vi (Thyphoid): $60.00
Varilrix (Varicella): $100.00
Varivax III (Varicella): $100.00
Vivaxim (Hep A & Typhoid): $110.00
Vivotif (Typhoid): $60.00
YF-Vax (Yellow Fever): $170.00
Zostavax II (Shingrix): $215.00
Meet Our Doctors